So here we are with our brand new developer diary including our first interview for Douglings.
It has been 4 weeks since we have started these diaries and it is really hard to believe that we have come this far. Our team keeps working on both design and development side to complete the game on time. But also to create a game without any bug or performance issues as well. Hopefully, we will achieve what we have planned many months ago soon.
So last week was pretty creative and busy at the same time. While our social media pages keep growing (300 followers on Twitter and we have passed 100 followers on Instagram), new videos are keep coming. So if you still haven't subscribed to our Youtube channel, maybe it is time to click to this link?
Interview with Başar Ünder
Hottest news of the last week was of course the interview with Başar Ünder. We visited his underground studio to do our 2nd part of the video blog and it was pretty fun and exciting. We've talked about many things and luckily, all was captured just for you to watch. Here it is if you missed it.
Besides our visit to Başar, our internal works are going pretty good as well. As our development process continues, we keep implementing new ideas and gameplay dynamics. We shared a couple of images last week from newest characters of Doughlings and now, let's look at the newest members of targets.

Each target you see here will have a unique ability to affect your gameplay in a bad or really bad way. You can guess their purposes by just looking at them but to give you some clues: killing, making sick, blowing or just standing there and being immune. These are couple of duties of these little fellows.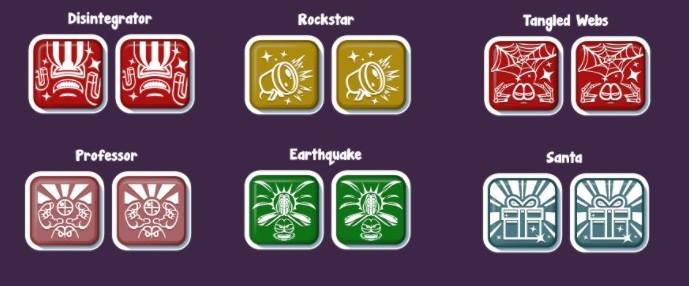 Also, Achievements are getting ready as well. Our team is working on icons and to be honest, they look pretty sick. Let us show you a couple of examples from work in progress images.
We would like to thank you again for all followers who support us in our journey. We are sure that this game and next ones will be success stories with all of you. Please do not hesitate to share your comments and suggestions below. Your comments will be much appreciated.
See you next week
And as always, HealThemAll!