We have successfully completed an another week. We are saying "successfully" because there were a lot of things were going on, especially on social media integration and pages. But it is not all so let's have a look.
* 6 new targets were created, 2 on the way.
That's right. With the level design process, we have realized that we need more targets, more challenge, and variety for players. Because our goal is to keep you entertained and surprised with each level and the world. So apart from our colorful targets, 8 more will be in the game.
* A story trailer? Why not!
As we shared with you before, Doughlings have a story behind it and we are almost ready to reveal it to you. Images are ready, story text is almost completed and we will be creating a very special video, including a storyteller. More details are coming soon!
* Happy Little Trees
We may not be good as Bob Ross but we are working on map and level background images closely. Creating a unique and interesting world for Doughlings is crucial for your imagination so hopefully, we will be sharing those images at the upcoming weeks.
Social Media
* Facebook and Guest Logins
As many mobile games out there, we are implementing a Facebook login system to keep your progress at the server side. Our team was working on this part very hard and we are coming closer to finish. Of course, you will able to play without a Facebook account but where is the fun if you don't show your records to your friends?
* Tweets, Photos, Videos
Facebook can be our the calmest page among other social media channels. Because we have over 120 Tweets, almost 100 Instagram posts and 20 videos at our Youtube channels. Additionally, our Vimeo page is online as well so if you haven't seen it yet, go check it out!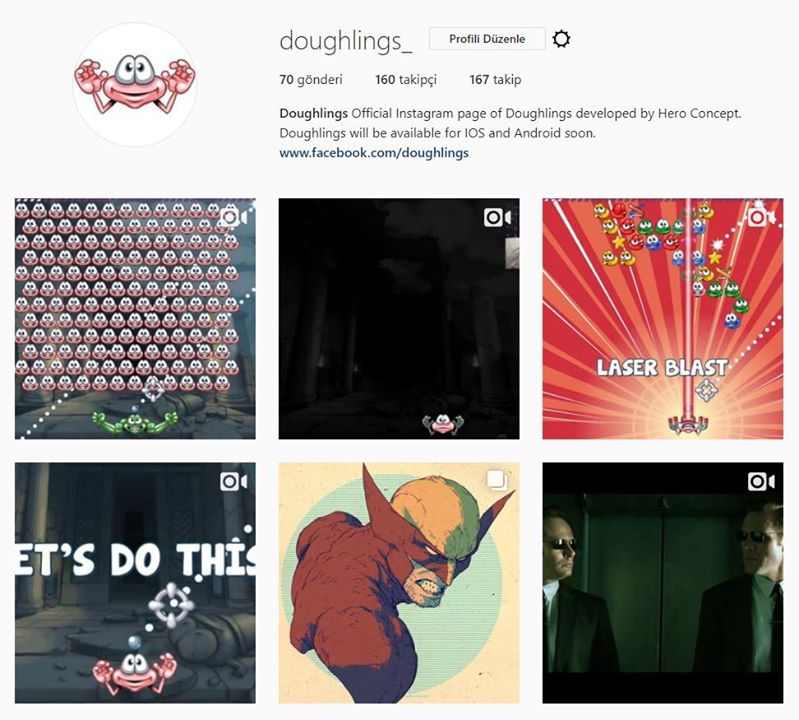 We have lots of things going on here which we are not ready to share yet but we can confirm that with September, there will be plenty of new things happening here so keep on watching and thanks for all the support again.
As always, HealThemAll